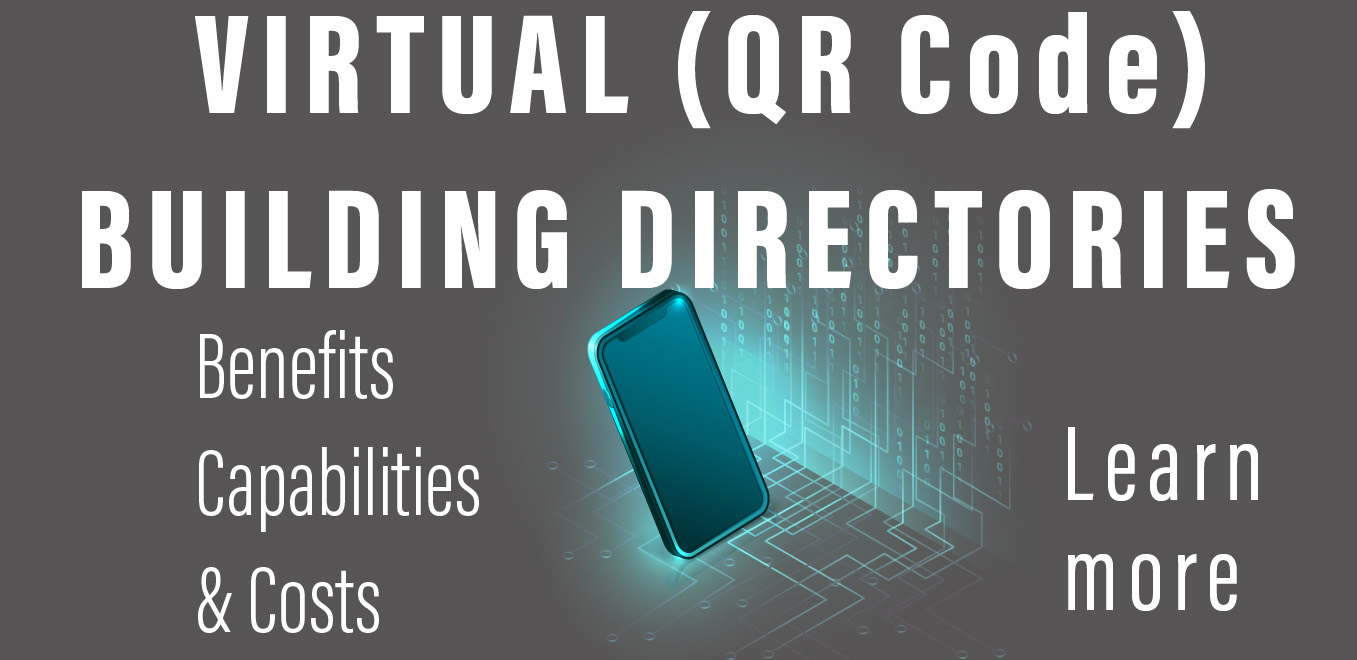 For most buildings, a directory system is critical for helping visitors find their destinations or part of the lease agreement for the tenants. For properties looking for cutting edge technology, a virtual directory is a great option.  Attendees of this webinar will learn:

  What is a virtual directory

  The benefits of using a virtual directory

  The capabilities and maintenance involved

  The cost of ownership
After our webinar you will be armed with the knowledge to determine whether virtual directories are the best fit for your property.  Attendees will also be provided a link in which they can generate their own written cost estimate to use in budgeting for this solution.

 Wednesday, October 12th, 2022

 10:30am PST, 12:30pm CST, 1:30pm EST

  30 minutes (20min presentation and 10min Q&A)

  Jennifer Walsh and Greg Chambers
  Jennifer has more than 10 years' experience in the digital signage industry.  She specializes in creating and designing digital directory systems and evaluating customer's properties to find the best solutions.  Some of her customers include Harley Davidson, Patrón, Cushman & Wakefield, and the city of St Petersburg.

  Greg is the founder of Your Digital Directory as well as several other technology based companies.  He has over 20 years of knowledge and expertise in project deployments, data analytics, and digital signage systems/infrastructure.