The pandemic changed many things in lives across the world, and the hesitancy to touch things was acute. Digital signage providers took a variety of steps to accommodate this concern from plastering word documents on the directories, stationing hand sanitizer next to directories, or even electrostatically charged films. All of these are "analog answers" Your Digital Directory approached the problem from a different angle; with a digital solution.
Digital directories are powerful and flexible. Smart businesses leverage that power and flexibility to solve problems, even in unprecedented times. Your Digital Directory reprogrammed any operational touch screen directories to display critical information without requiring anyone to physically touch the screen (See photo example). This often was the most core functionality of a directory, the tenant name and suite number. QR codes are utilized to communicate more complex and additional pieces of information, even allowing a viewer to carry that information along with them on their own smartphone.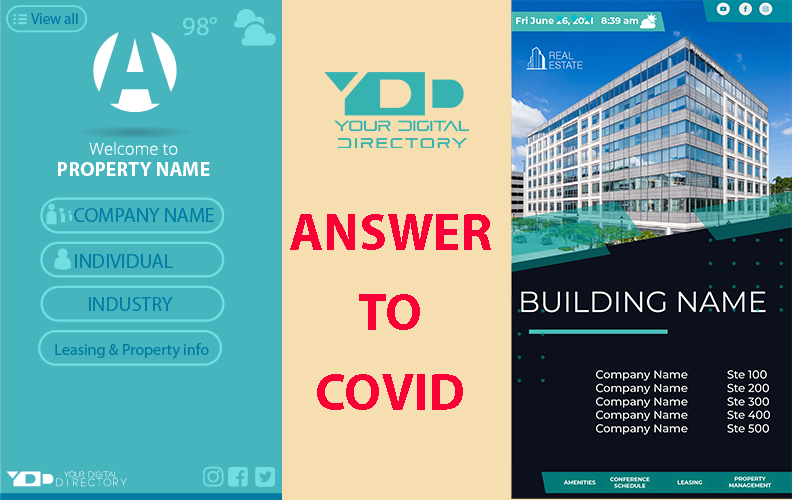 The bottom line is that boutique companies can pivot quickly and across categories to address the changing times. Experts in the digital signage industry have opined that as the pandemic is further and further in the rear view mirror that there will be less hesitancy for using touch screens. We are seeing more and more acceptance of the touchscreens as knowledge of how the pandemic spreads, people are able to feel comfortable in how they protect themselves. As that time continues to recede in the rear view mirror, Your Digital Directory will continue to evolve and progress all the while leveraging technology.