Harnessing the Power of Digital Signage for Enhanced Functionality
In the ever-evolving landscape of commercial real estate, staying ahead of the trend curve is paramount. The age-old practice of utilizing Digital Signage for building directories has transformed into a dynamic tool that not only conveys tenants and their suite numbers, but also property messaging to unlock a realm of invaluable functionality. At Your Digital Directory, we specialize in crafting tailored, aesthetically pleasing solutions that put you in the driver's seat, empowering you with maximum control.
Dynamic Messaging: More Than Just Words
Gone are the days of static messages taped to the wall. Today's properties are utilizing messaging systems to communicate in engaging ways. From marketing captivating events like "Food Truck Fridays" to notifying occupants of maintenance updates or unforeseen outages, the speed of digital and the power of imagery and text is harnessed to its fullest. With Your Digital Directory, scheduling becomes a breeze – set launch and retirement dates effortlessly, saving your property management team precious time.
Showcasing Events with Finesse
As modern properties embrace the value of hosting events, marketing them effectively is essential. Your events team invests substantial effort in creating dynamic experiences, and leveraging every avenue for promotion is crucial. Enter Your Digital Directory, a versatile platform for amplifying your message to both current and prospective tenants.
Seamless Integration of Calendars & Meetings
Streamlining operations is a hallmark of success. Seamlessly display calendars of events and meetings, simplifying processes with just a few clicks. Integration with popular calendar platforms such as Outlook, iCal, and Google Calendar ensures effortless synchronization, making your property a well-oiled machine.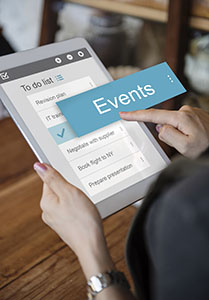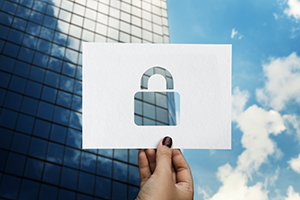 Unlocking External Value with APIs
Your property is a hub of activity, and tapping into external information can greatly enhance visitor experience. Your Digital Directory collaborates closely with external entities to develop and manage APIs, providing a seamless flow of external data that adds value and utility to your property.
Real-Time Insights, Real-World Impact
Elevate your property's status by integrating real-time data that matters. Offering timely, local transit information, traffic updates, and flight
details, Your Digital Directory goes beyond the surface to deliver tangible, meaningful information, setting your property apart.
Enhanced Plug-ins: The Future Beckons
Imagine news, stock tickers, sports scores, and community events seamlessly integrated into your property's digital realm. At Your Digital Directory, we foresee this trend expanding, and we're here to help you embrace it. Don't fall behind – take the leap into enhanced functionality today.
Your Path to Enhanced Property Functionality Starts Now
Embrace the future of commercial real estate with Your Digital Directory. Our expert team is ready to guide you through the seamless implementation of these transformative features. Elevate your property's appeal and functionality. Contact us today, and let's embark on this exciting journey together. Your property's potential knows no bounds.